The Minority Leader House of Representatives, Hon. Ndudi Elumelu has called on Nigerian youths to always have integrity and sincerity as their watchword in their various areas of endeavour.
The federal lawmaker further remarked that youths in the country can change the wrong perception in certain quarters about the country if they imbibe the spirit of honesty and sincerity.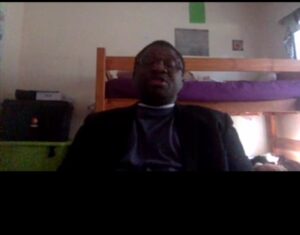 Speaking in a virtual international summit organised by Christian Youths Mentorship Forum, Nigeria, a non-denominational youth empowerment denominational body, Hon. Elumelu called on youths to deploy their skills, gift and talent in the development on the global community, particularly Nigeria.
In the summit which featured international participants, Hon. Elumelu further urged the youths to prepare for the responsibilities ahead of them as future leaders.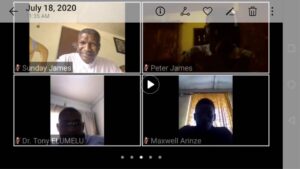 He reiterated that the youths can make significant impact in various areas of human endeavour including trade, industry, academics, politics, urging them not to limit their dream within Nigeria but expand their horizon across the globe.
While cautioning against lukewarmness and relenting, Hon. Elumelu called on the participants to think more about what they can contribute in governance process instead of what the government can offer them.
In a keynote paper at the event, Dr Tony Luka Elumelu of the ECOWAS commission warned that any breakthrough not achieved on the path of integrity is a recipe for a shameful end.
According to Dr. Tony, Nigeria is currently battling an international ridicule as a result of activities of youths who engage in cybercrime and Internet fraud.
While warning that these will bring shame to families of people who engage in social vices for temporary gain, Dr. Tony advised youths to pursue legitimate wealth for empowerment opportunities in order to hold their heads high in among peers.
He noted that everyone is created for a purpose, saying the essence of existence cannot be justified unless such purposes are fulfilled.
An ICT Expert and South African based clergy, Pastor Austin Ayoola used the platform to enjoin the youths to remain resolute in championing the course for development and breakthrough in cutting edge investments.
He said Nigeria youths can leverage on the unfolding opportunities in cutting edge investment to make living rather than waiting on government to provide jobs for them.
Also speaking, Mr Peter Opeyemi James an Economist and Computer Engineering support services expert encouraged the youths not to lose focus, but paint a bigger picture that will keep driving them to a fulfilling future.
He called on the youths to develop a strong character that will propel them for effective leadership predicated on integrity and trust.
He further advised that they keep developing themselves for purposeful and responsible leadership anchored on the fear of God, and with the spirit of servanthood, as Ministers in the scripture means servants not lords.
Participants at the virtual summit expressed commitment to think inward on how to position themselves for the task of becoming leaders both at the local and global stage.
The conference had representatives from National Youth Council of Nigeria, GIABA and participants from across the continents.